We deliver solutions that keep

Eng

ineers in

Flow
Remote Work
Make working remotely more efficient by offloading builds from your local machine to a cluster of machines with
Remote Execution
– either on-prem or in the cloud.
Save
Reduce overall cost by decreasing hardware spend, development time and infrastructure maintenance, as well as enabling engineers to share build caches and computing power.
Team Productivity
Increase your team's productivity and collaboration by speeding up build times by a factor of 10 or more, be it for local development or your continuous integration.
Flexible deployment options
Cloud
On-Prem
You can purchase a license and self-host our remote execution offering on-prem. Our software supports deployment to
Bare metal
Virtual Machines
Customers
EngFlow customers are companies passionate about optimizing developer productivity and retention, and range from startups to enterprises and Fortune 500 companies across the following industries:
E-Commerce
Financial Services
Autonomous Vehicles
Telecommunications
Why EngFlow?
EngFlow is not just your product partner but an expert advisor in optimizing developer productivity.
We set the bar high for engineering talent and product quality. Building scalable, reliable infrastructure is hard. Our team, led by co-founders Ulf Adams and Helen Altshuler, is uniquely equipped for this task.
Ulf is a build systems industry thought leader and spent over 10 years perfecting his skills while creating and open-sourcing Bazel, as well as managing its internal equivalent at Google.
Helen is a tech executive with enterprise and startup experience, who led the Bazel customer adoption at Google. Additionally, she mentors tech leaders of public and private companies on the topics of developer productivity, and engineering team and culture development.
EngFlow is the only company that has significant Bazel expertise outside of Google, which is reflected in the unmatched standard of EngFlow's remote execution solution.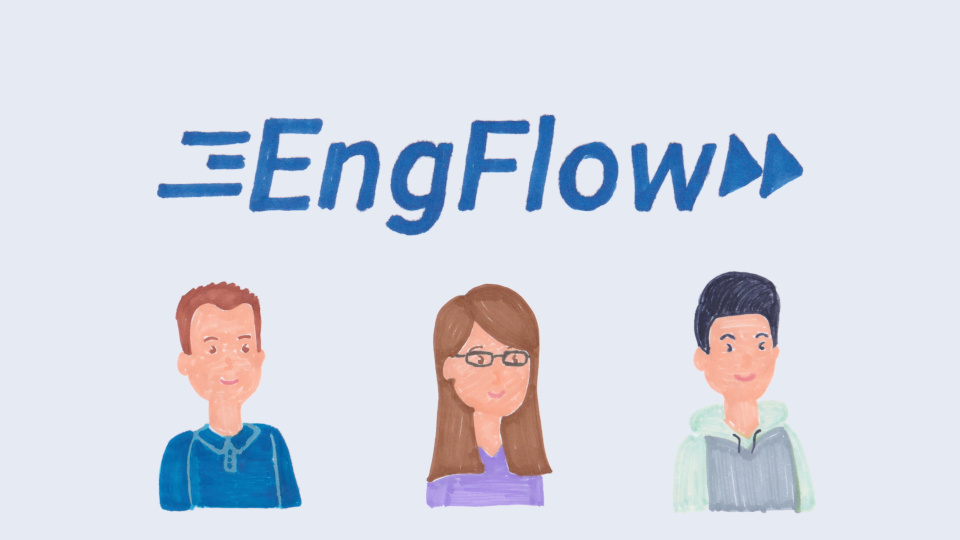 By accepting you will be accessing a service provided by a third party external to engflow.com.
Imagine you are pouring yourself a cup of your favorite tea and you keep getting interrupted.
This is what software developers have to deal with every single day.
A survey revealed: software developers wait 7.2 hours per week just for tests and builds to complete on their computer.
At an annual salary of 100,000 US dollars, that's 17,000 dollars wasted per engineer, or a loss of 1.7 million for a company with a hundred engineers. Worldwide, this adds up to a whopping $458 billion US dollars per year spent just on waiting.
Research shows that these wait times lead to slower product releases, unhappy engineers and ultimately less successful companies.
Here's our solution:
We at EngFlow – guided by Ulf, Helen and László – have over 20 years of combined experience working on build systems. With that deep insight, we developed a service that spreads out the work in the cloud to significantly reduce those wait times – and it gets faster the more engineers use it.
This does not just make software development faster and engineers happier, it also increases standardization, engineering mobility and transparency, and overall leads to better products.
EngFlow.com – delivering solutions that keep engineers in flow.
Customer Sign-up
Learn more about our enterprise-ready, production-grade
remote execution service
and how we can help you get started. We offer a fully managed service, or a license if you want to self-host.
Free Trial Cluster
See for yourself how you can optimize build times using our remote execution software: we have set up a free trial cluster to make it easy for you to try it out.
Partnerships
Let us know how you can help our customers with your expertise on topics such as migration, custom build rules and more.